Updates from 19.02.2020
Today in the program for travel agencies CRM Travels the following changes have been made:
1. In the selections for the client, the ability to make notes on liked or not liked options has been added: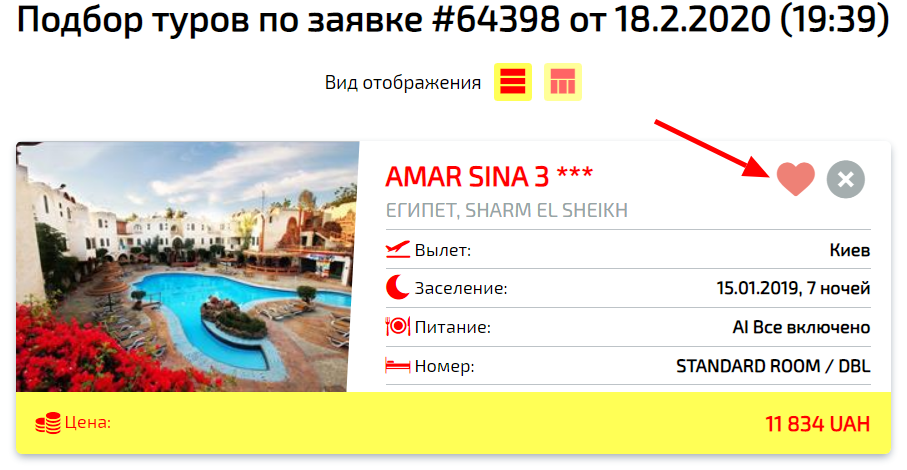 The manager in the application will see all the customer marks for a specific selection:

Also, at the time of opening the selection by the client and during the first action - like / delete options, the responsible manager will receive a notification in Email / SMS / Viber / Telegram. Thus, you can know exactly when the client is viewing options and can contact him to clarify details or additional comments. This will allow you to significantly increase the efficiency and effectiveness of work, which means to increase income!
We remind you that in order to receive important notifications on orders in Viber / Telegram - terms of payment by a tourist and an operator, departures and arrivals of clients, birthdays of clients, etc., and now notifications on the actions of clients on the selection of tours - you must associate your Viber / Telegram number with a profile in CRM travels in the Profile section - https://crmtravels.com/en/profile
You can configure notifications in the Company section, the Notifications tab: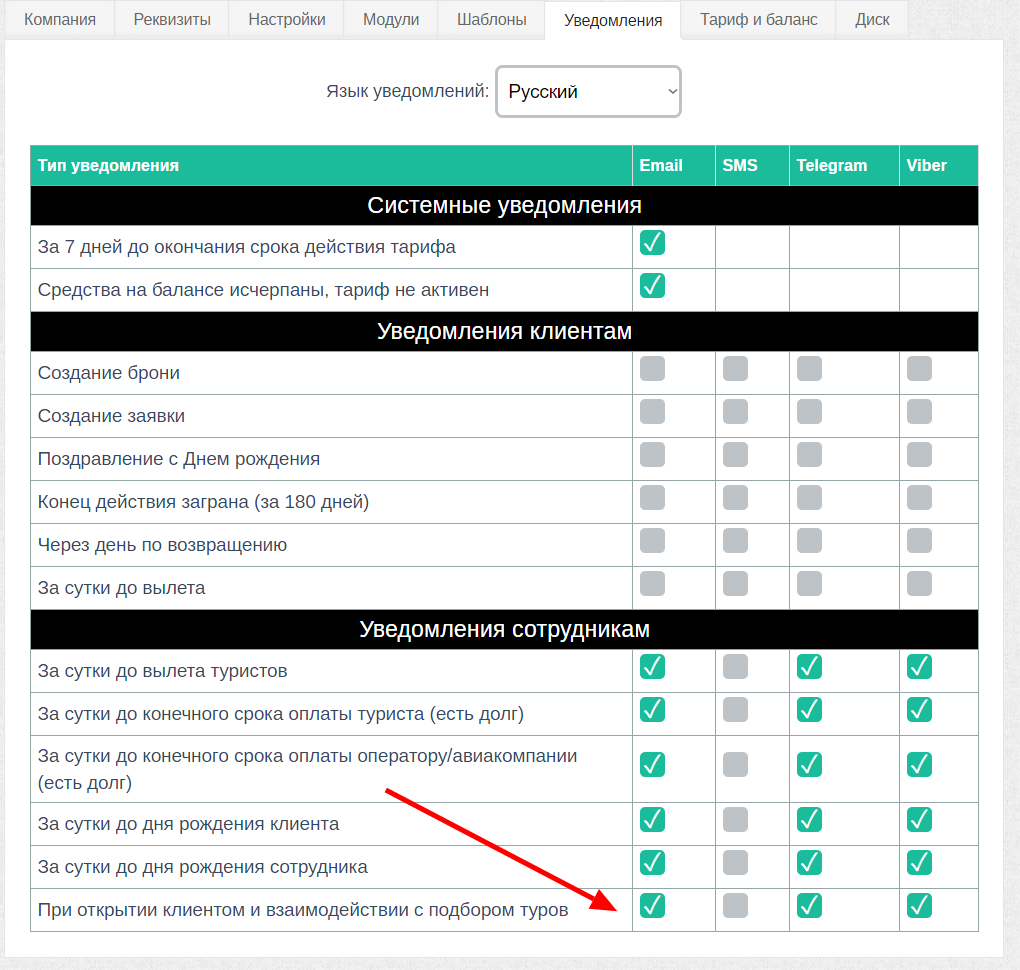 2. Added the ability to configure the link in the selection of the client - now you can independently choose where the client will go to the hotel link from the selection - in Tripadvisor, Tophotels, Google or the operator's website where the selection was made. Also now you can hide or show the Share buttons (floating on the left) on the selection page. Settings are in the Offices section, go to your office and then the Settings tab. Also here you can adjust the colors of the design of the selection page for the client: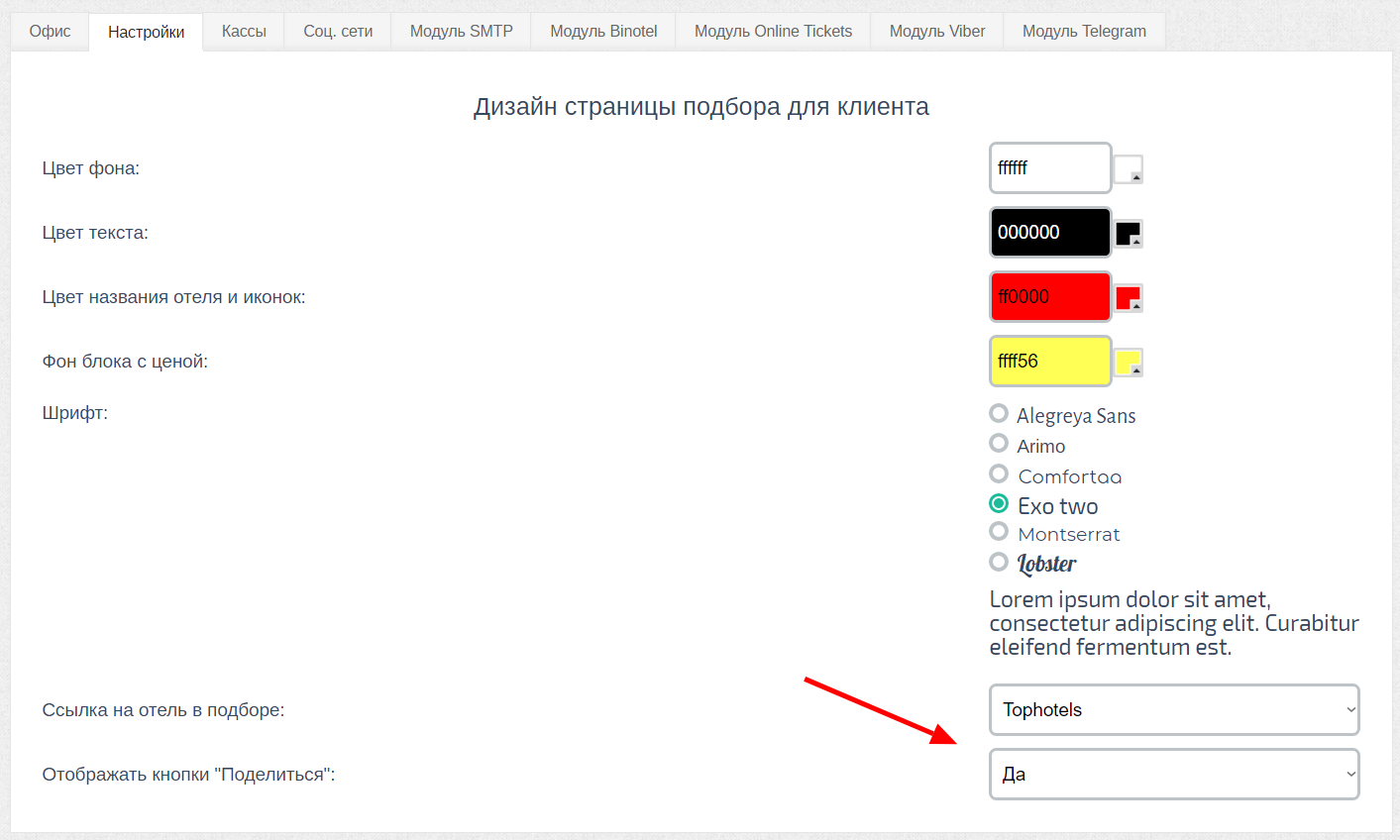 3. Updated tourist contract template for TPG.
4. Added the ability to upload your data to offices in the Import / Export section.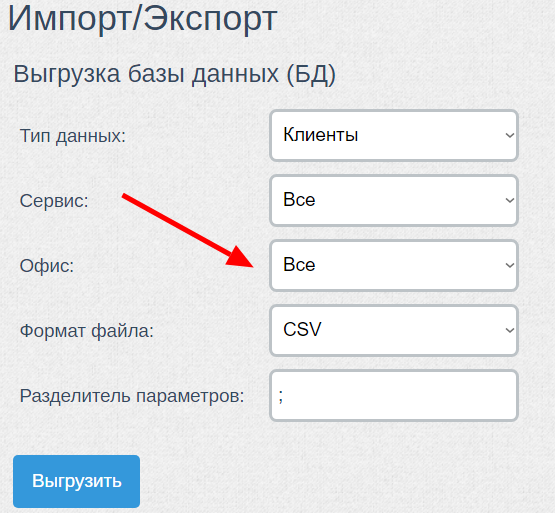 5. Fixed bugs in the work of CRM Travels Plugin.
6. Fixed bugs, improved usability.
Thanks to all our partners for constructive criticism and wishes for improving the system. We work for you!
19.02.2020