Added autocomplete Form for entering Turkey
Today, in the program for travel agencies CRM Travels, the autofill of the Form for entering Turkey has been added (https://register.health.gov.tr/). Now in just 2 clicks you can fill out this form with the personal data of the tourist from the program and save your time. To do this, in the "Tour Reservations" or "Clients" section, click the "Quick Booking" button:

Then on the website of the Form for entry into Turkey, put the cursor in the "Name" field and select a tourist to auto-complete at the bottom of the page: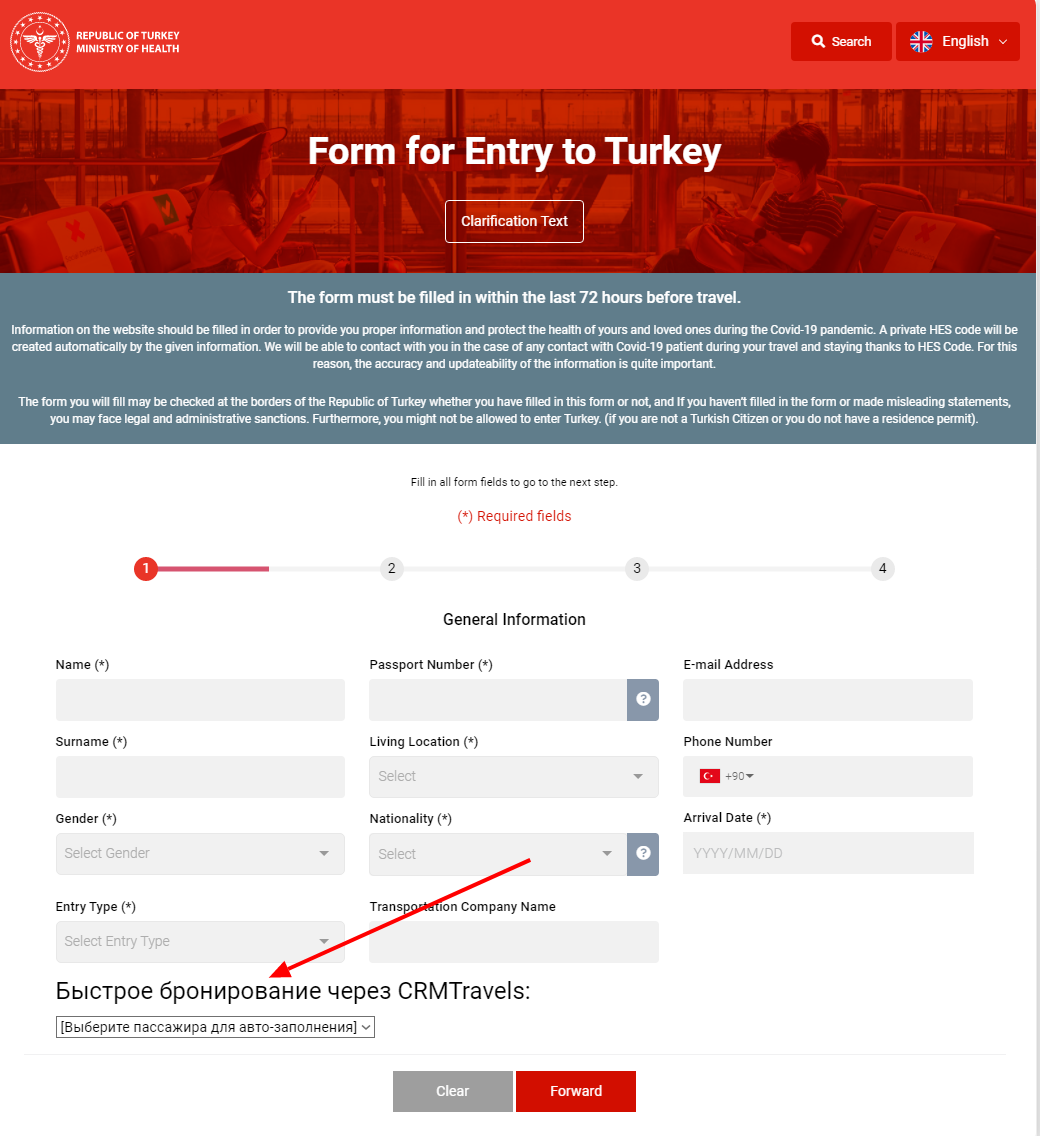 All personal data of the tourist will be automatically filled in and you can proceed to the next step of the form.
25.05.2021