Congratulations on March 8!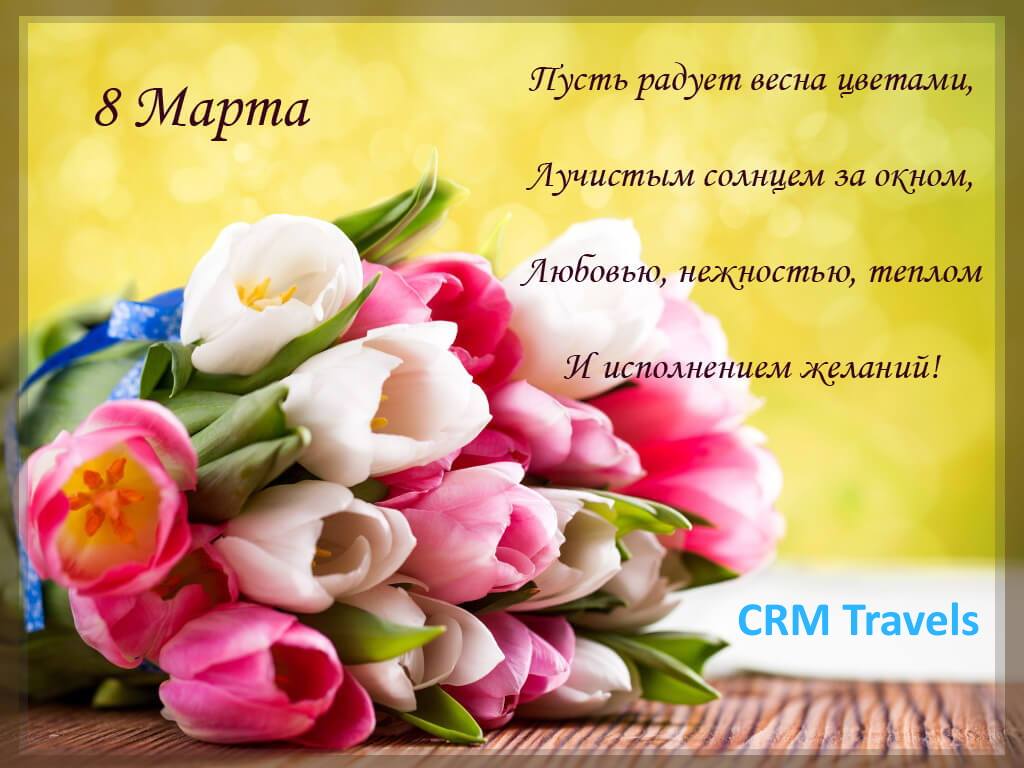 Girls, girls, women, lovely!
On this spring and holiday
We wish you to be all loved,
Bright, delicate, like a lilac!
May your head spin from your beauty
And from smiles let the hearts melt.
All the troubles - to the side, to the side,
Happiness and joy to you without end!
You are delightful, you are charming
You are the inspirers of our victories.
Fairytale life to you and, necessarily,
Long, wonderful and sunny years!
Happy holiday to you!
Your CrmTravels!
07.03.2020