Updates from 12.09.2019
Today in the program for travel agencies CRM Travels the following changes have been made:
1. The appearance of the round selection page for the client has been changed. Now you can send more beautifully designed offers with a personal photo manager.
2. Added a mechanism for linking the application to the existing reservation. This will be especially useful for reservations that you saved from the operator's office using the CRM Travels plugin for Chrome. At the same time, it is possible to remove duplicates of the client, so that both the application and the reservation are issued for one contact.
To link the application to the reservation, change the status of the application to "Fulfilled, the reservation has been created" and click on the blue button on the right: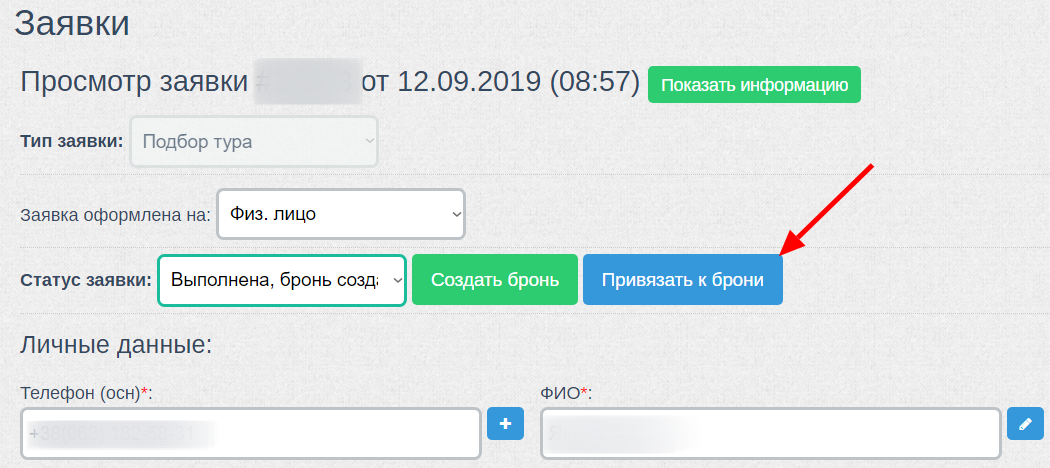 Then, on the opening page of the Tour Booking, you need to click on the "Bind" button next to the reservation you need, which is still attached to the application:
Then, on the page that opens, you can choose to remove the client's take or not and confirm the binding of the application to the reservation:

3. Fixed bugs, improved usability.
Thanks to all our partners for constructive criticism and wishes for improving the system. We work for you!
12.09.2019