Autocompletion of the application from the operator using CRM Travels Plugin
Today, another very important function has been added to our CRM Travels Plugin - auto filling in the personal and passport data of tourists in the tour operator's office when creating a new application. Currently more than 30 of the most popular tour operators are supported. How this functionality works, see below.
1. Go to any reservation in CRM Travels and press the blue button at the top - Quick reservation. Moreover, all the data of all tourists from this reservation fall into the plugin.

2. Go to the personal office of the agency with the operator, for example - TEZ Tour and click "Create application". And next to the tourist data, click on the CRM Travels Fast Booking list and select a tourist from the list to fill in: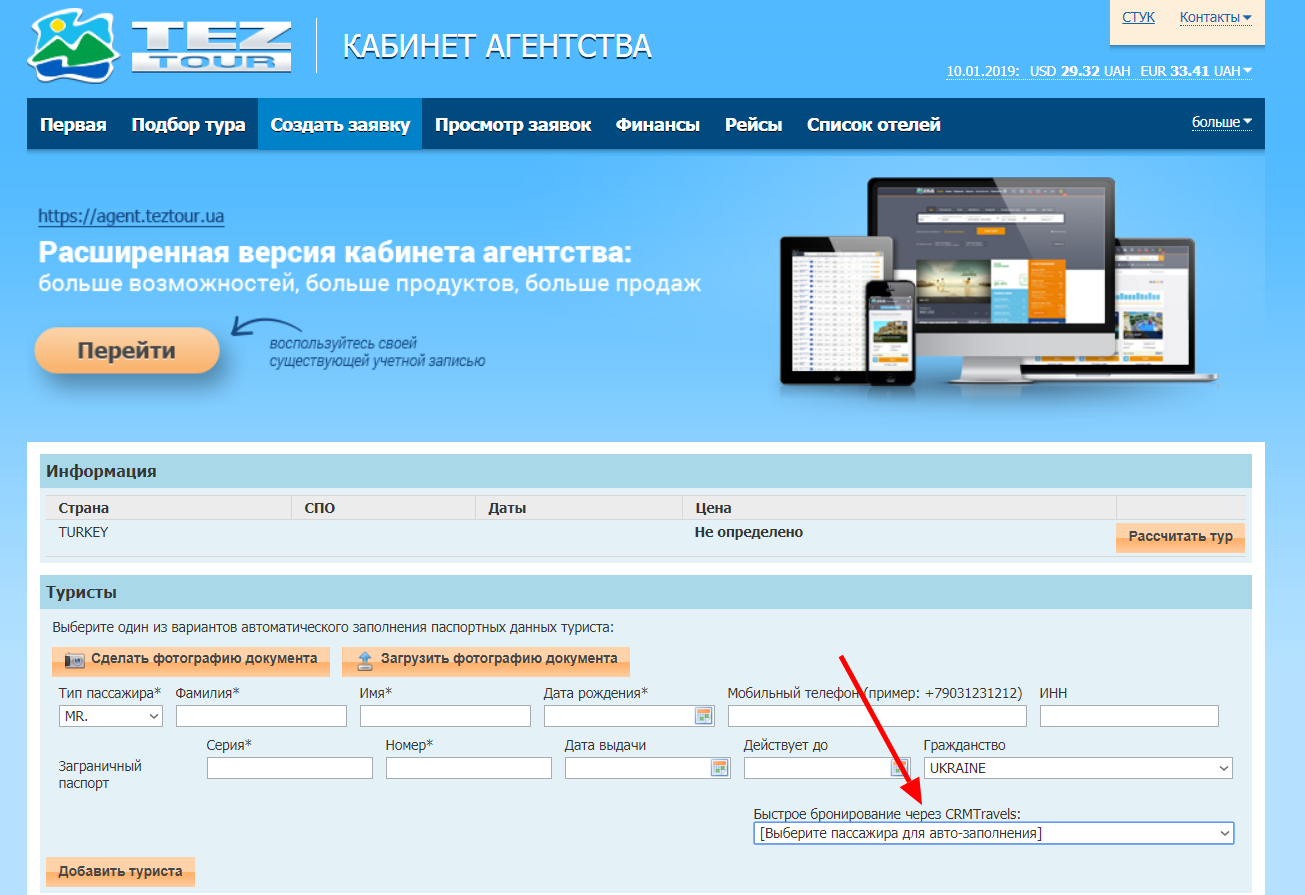 Everything! Your application is filled with tourist data from your database in CRM Travels in just a few seconds!
10.01.2019