Added Viber Chat
Today in the program for travel agencies CRM Travels a new section "Viber Chat" has been added. This section is available only for those companies that have paid at least one chat bot in the tariff.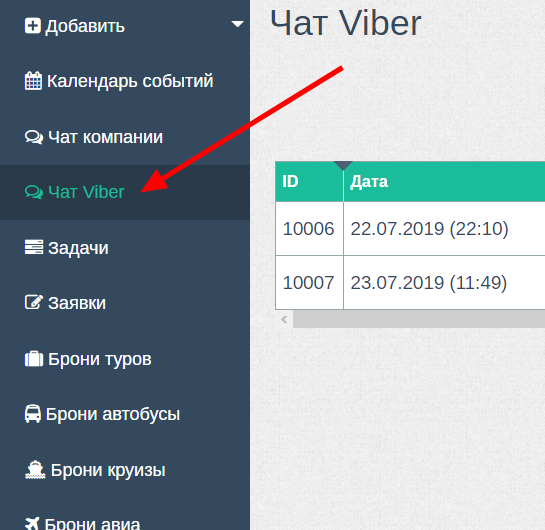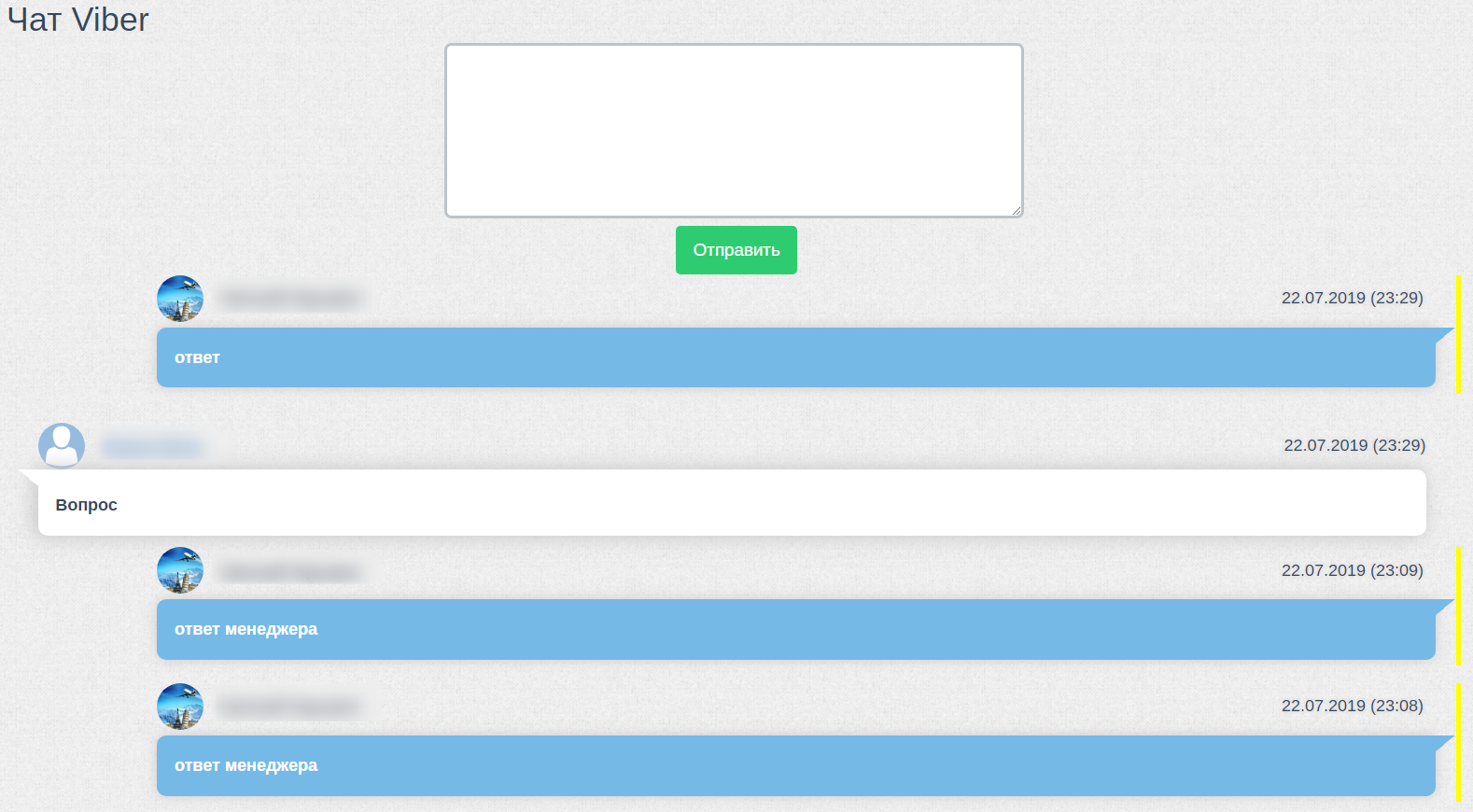 Now you can chat with your customers directly from the CRM Travels account. This increases managerial control and convenience for managers - because now it is not necessary to use the Viber client. Chat Viber is integrated into the menu of your chat bot, in the form of a new menu item "Chat with the manager":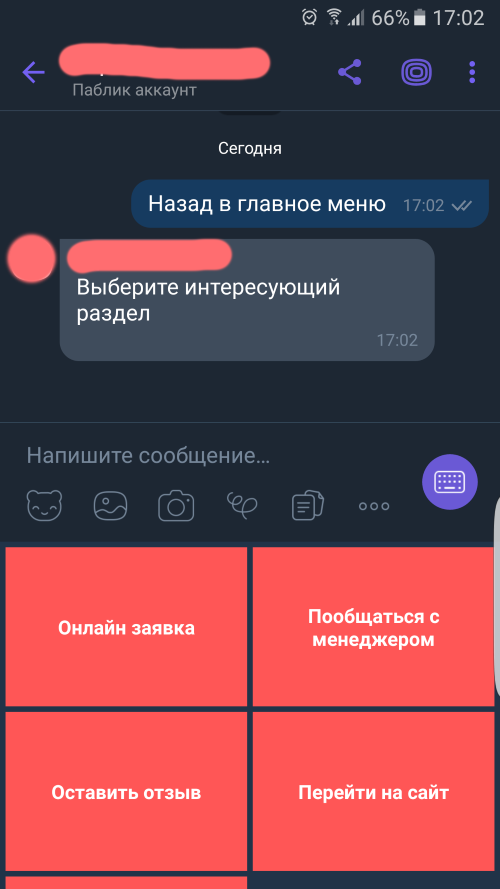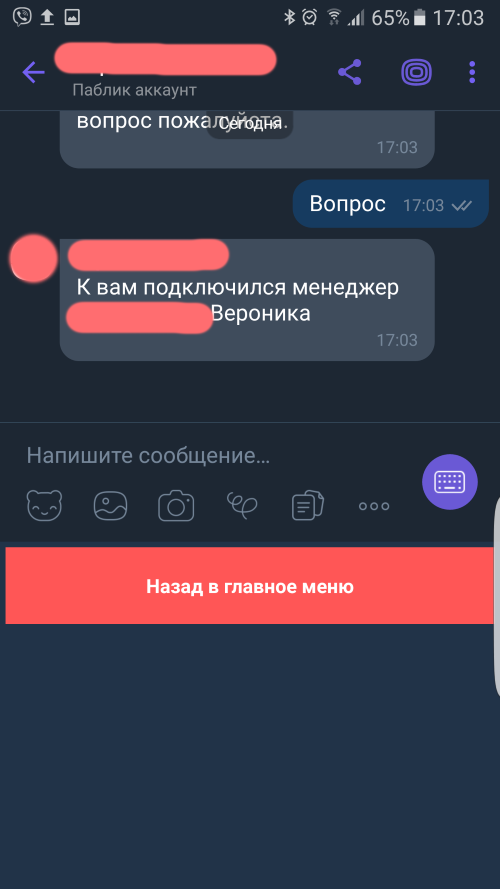 When a new message arrives, the responsible manager will receive a notification in a personal Viber, as well as a notification in CRM Travels.
23.07.2019